The adjacent space needed to accommodate the various facets of the large organization. All separate and yet connected, the floor plate begins and concludes in public spaces. The design of the WTC office was seen as an opportunity to integrate user-interface with product marketing strategies.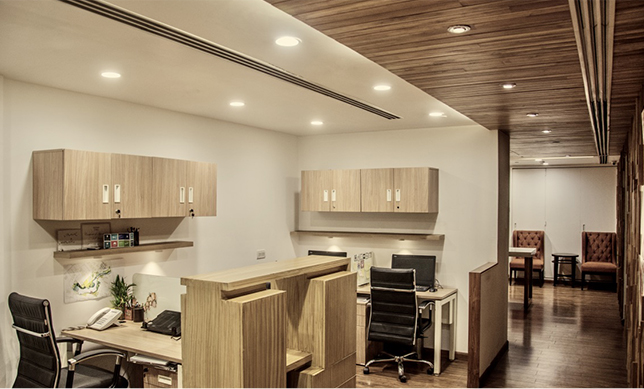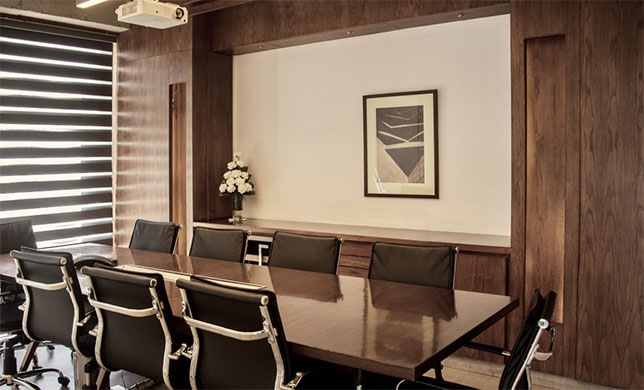 Viridian's office was a challenge in maintaining a deep sense of privacy while being open to all departments of the organization that needed to interface. Being the nodal point of the organization, it needed a definitive clarity of access. The inner sanctum of the office is a vast flexible conference room.
Subdivided and then having the ability to combine for large brain storming and ideation sessions, this area seeks to combine ambition and intelligence that make this modern practice a development prodigy in the northern quadrant of India.